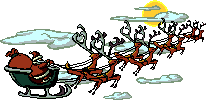 Boy Scout Troop 374
Christmas Tree Lot
3rd year at our NEW LOCATION!


We have been selling Christmas Trees since the
late 1950's. Our lot is in North Saint Louis County


Our tree sales support the troop and make a real difference to the
youth of North County. A strong fundraiser results in a strong troop.

55 years of sales in Bellefontaine Neighbors,
But our NEW location is located at:

North County Christian School
845 Dunn Road
Florissant, MO 63031
For a map to our lot click here!
(North Side of I-270 between Florissant Road and Grahm Road)
Opening Saturday Afternoon November 26th, 2016

We do not open our Tree Lot until AFTER Thanksgiving
(in order to get you the FRESHIEST trees available!)


2016 Prices

Canadian Balsams
Small: $12
Medium: $34
Large: $46
X-Large: $55
2X-Large: $58
Scotch Pines
Small: $40
Medium: $52
Large: $62
White Pines
Medium: $53
Large: $61
Frazier Fir
Small: $56
Medium: $60
Large: $69
Our hours are limited to when Scouts are available to help sell:
M-F 4pm - 8pm
Sat 9am - 9pm
Sun Noon - 8pm


Our Tree Lot has better prices than commercial lots in
South County, West County, St. Peters or O'Fallon!

Trees that are purchased at the big commercial chains support
the stockholders and unfortunately much of that money leaves
the community. Make a difference and drive a few extra miles.
You'll be glad you did!

We have a unique way of displaying our trees so you can
walk around them and see them from all sides!

If we are not swamped at the time we will even assist you in
putting your tree on your vehicle

Yes, some of those "big retail locations" may have real cheap trees,
but they are selling them below their cost to attract customers
gambling that they will buy other things while they are there.


---
Troop 374 Coupon for a free Tree Bag

Boy Scout Troop 374 - North County Christian School
845 Dunn Road
Florissant, MO 63031
North Side of I-270 between Florissant Road and Grahm Road
*** Internet Coupon ***

Print out this coupon and present it with purchase of
a *tree and receive a free tree disposal bag

Coupon expires December 15th, 2016
*Not valid with a small Balsam tree purchase
Only one coupon per family please

Cashier's Note: Please retain this coupon with tree tag
and ring this sale using the Tree Bag $3.00 key, then
also add the -$3.00 COUPON key

11.20.16
---

(To print coupon, you can save paper by only printing out page 2)